Commercial Display Creation
Now more than ever, it is essential that your business stands out from the rest, creating a venue or location that not only attracts new visitors but keeps them coming back for more is paramount for marketing your business. Fizzco's forte is creating dynamic and spectacular commercial displays that will increase footfall and customer engagement.
Our commercial displays are focused on three main functions: creating an Immersive visual display, creating dynamic and atmospheric environments, and accentuating your businesses unique and existing aesthetic. As industry trailblazers, with over 35 years' experience, Fizzco's vast skill and knowledge keeps us at the forefront of installation design. Sourcing inspiration from anything and everything; actively pursuing the biggest, brightest, and best trends to guarantee your design and installations stand out from the rest.
No matter the occasion, location, or budget, we work with you to create a display that is awe-inspiring and unforgettable. Whether it is Christmas, Valentines, Easter, Halloween, or a one-off event we work collaboratively to create a display that is not only unforgettable but makes your business shine, accentuating your customer's experience and giving you a competitive edge. Over the years our we have completed installations up and down the country, with our customer base including some of the UK's most prestigious brands, commercial entities, hospitality, and retail venues, and some of the most iconic residences in the country.
Festive Lighting
With over 35 years' experience in festive lighting design and installation, you will struggle to find a company with more experience and knowledge surrounding seasonal lighting. Our festive Lighting range features both indoor and outdoor commercial lighting solutions perfect for any location or occasion. Seasonal lighting is an excellent way of creating an emotive and atmospheric environment that drives more visitors and customers to your venue or business, creating more opportunities for customer engagement.
Our innovative lighting system means we can create lighting displays even easier, quicker, safer, and more creative. Our festive lighting system is specifically conceived for our products, this means there are significant reductions in installation times and maximum ease during staging phases, allowing a decrease of risks and costs, meaning more time can be spent enjoying the lighting display and less time detangling and assembling. Our festive lighting products create engaging visual displays perfect for the festive season or for adding a little extra sparkle all year-round.
Our products are sourced from some of the world's leading commercial lighting suppliers. We have spent many years building essential and trustworthy partnerships with lighting suppliers ensuring we can supply our customers with products of the highest quality. Our product range comprises a wide range of LED products, featuring 2D and 3D decorations of any size. Our festive lighting products can be used individually or combined with other Lighting products to create an engaging visual experience.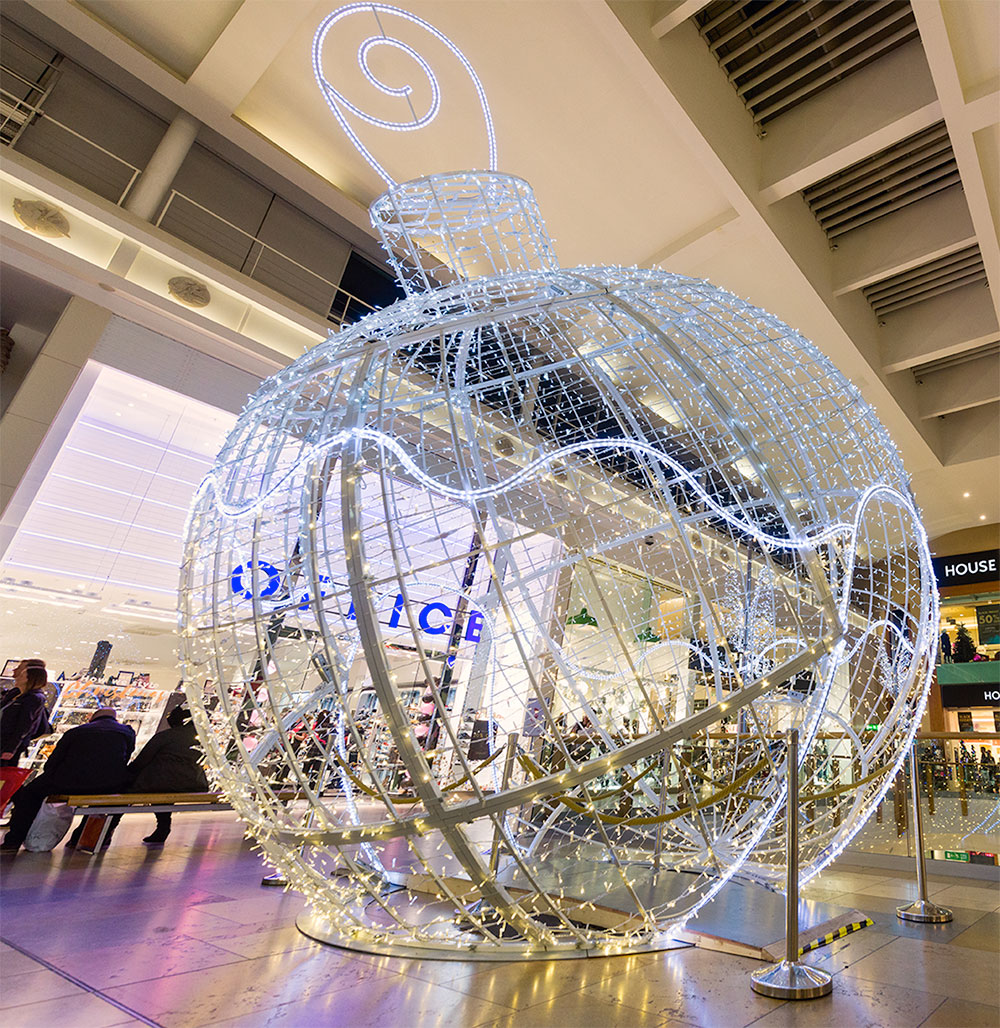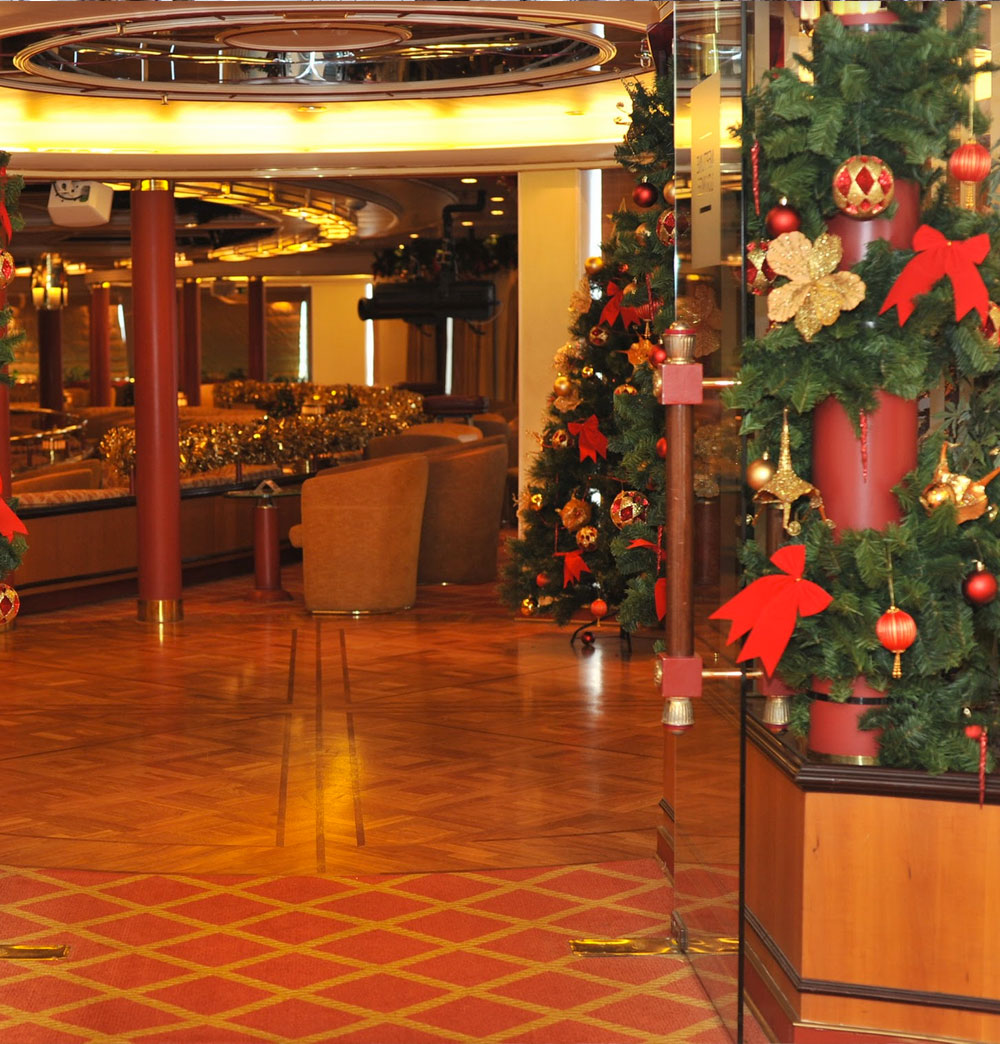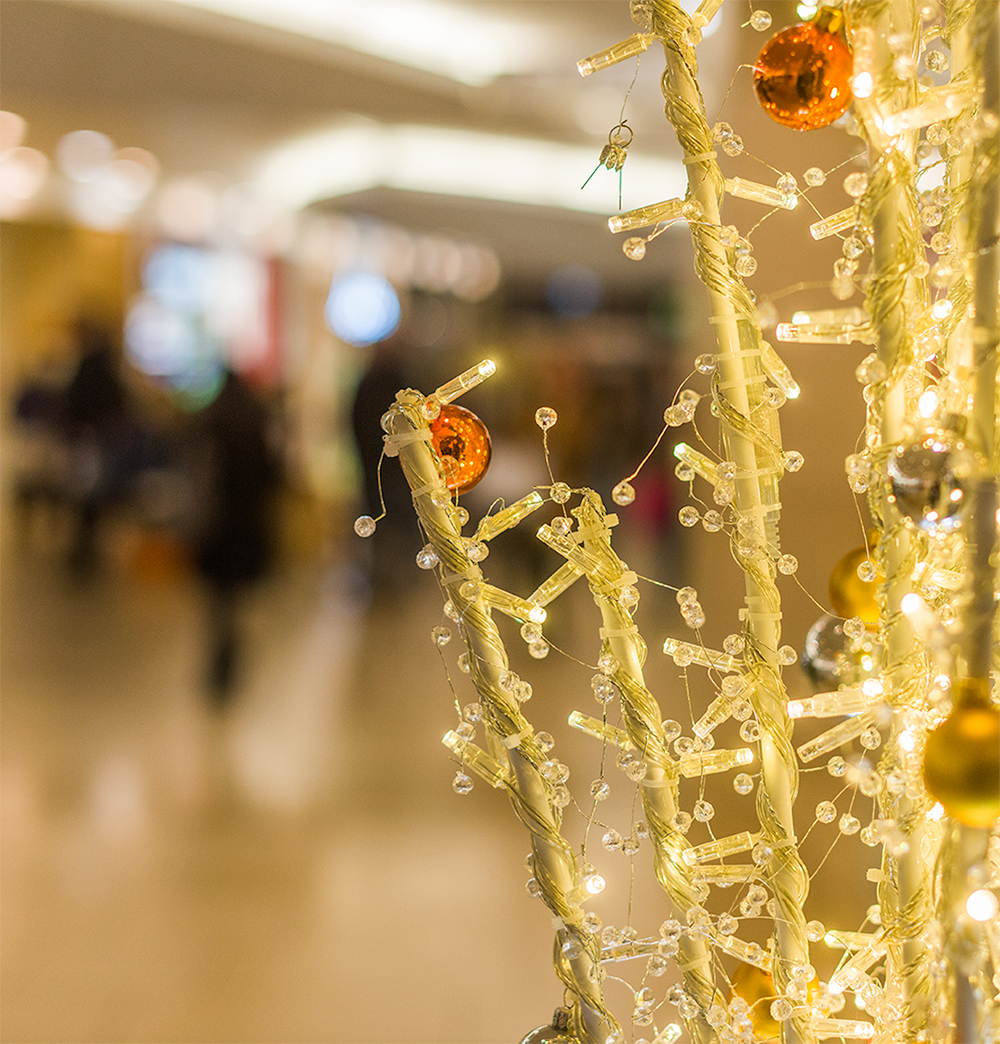 "Once again Fizzco sparkled at the Corn Exchange, adding some magic with their traditional Christmas decorations for the Victorian building. Customers loved the centrepiece Christmas tree and 'JOY' lighting which became the image of our Christmas campaign. Thanks to Wendy, Russell, and the team at Fizzco for making everything so easy. We are already looking forward to working on Christmas 2017."
Bespoke Design Services
We understand that no two customers are the same, we pride ourselves on creating unique and bespoke designs to suit our customer's different needs. At Fizzco Projects, we execute all design proposals to absolute perfection. We understand the importance of individuality so customising designs is paramount. By understanding our customers likes and dislikes, we work collaboratively to deliver tailormade designs. When developing a proposal, meticulous attention to details is essential.
We consider everything from the scope and scale of facilities, customer demographics and critical areas of footfall, guaranteeing each display effortlessly simulates the businesses or venues desired marketing message. Conceptually each project is comprehensively thought-out and developed by our designers, utilising the latest technologies to generate detailed and realistic concepts, communicating the real-life aesthetics of your design. It is the first step in our customers vision, becoming a reality. It is easy to use computer software to create spectacular designs during the presentation phase, there is a genuine skill in making it a reality!
We work tirelessly to complete all installations so that the finished result accurately reflects the initial design proposal. Fizzco Projects apply a One to One, personalised account management approach. We understand that our customers' wants and needs vary immensely; our dedicated project managers work vigorously to create personalised management strategies- so the same person is at the end of the phone every time.
Installation Services
At Fizzco Projects, we pride ourselves on designing and supplying spectaculars festive displays. As industry trailblazers, Fizzco' s vast experience, and knowledge keeps us at the forefront of installation design; actively pursuing the biggest, brightest and best trends and products to guarantee your installation stands out from the rest. As the installation specialists, we never outsource or sub-contract any of our services. We design, source, decorate, install, and consolidate accounts entirely in house, Ensuring the highest standards of quality assurance and execution, establishing full project accountability.
Our experienced and professional install teams pride themselves on meticulously completing all projects, on time and safely.  Seeing the design come to life is by far our favourite stage of the process. Our professional installation teams ensure our customers business transformation is seamless. Exceeding all expectations, not only our clients but their customers too. We are successful through our professionalism; we never shy away from a problem. We understand the challenges many businesses face during the peak retail periods. As the installation professionals, it is our job to ease that pressure. Fizzco promises that installations are carried out with absolute precision, with minimal disruption to business operations.
Health and safety are a critical consideration with installing displays. Maximum safety is achieved through specialist accreditation and site management systems. Over 50% of our staff are IPAF trained, our visual technicians have more than 25 years of individual experience, having worked around the world. We are 'SafeContractor' and Avetta approved and are proud to be preferred suppliers to the largest shopping centre groups in Europe. We are successful through our professionalism in how we work. Most importantly, we enjoy our work and thrive when working with like-minded customers—Exceeding all expectations, not only yours but also your customers.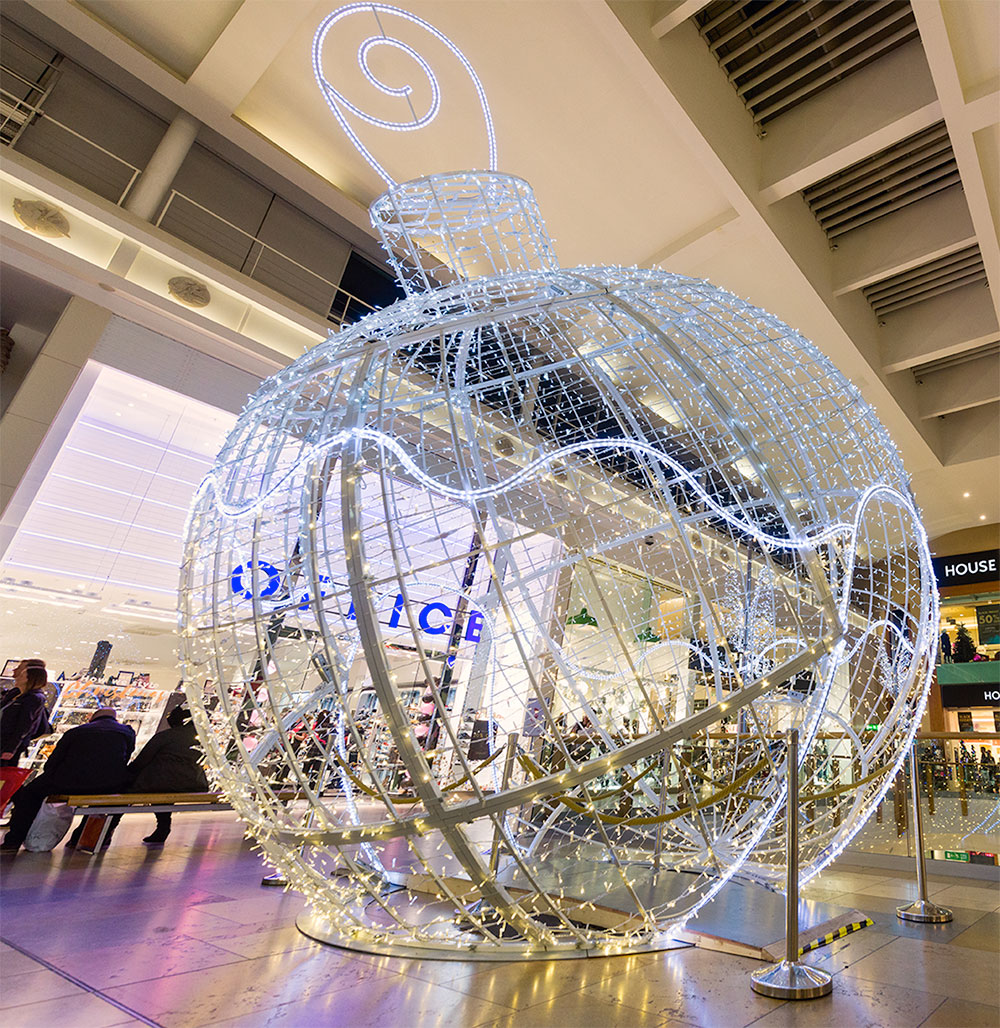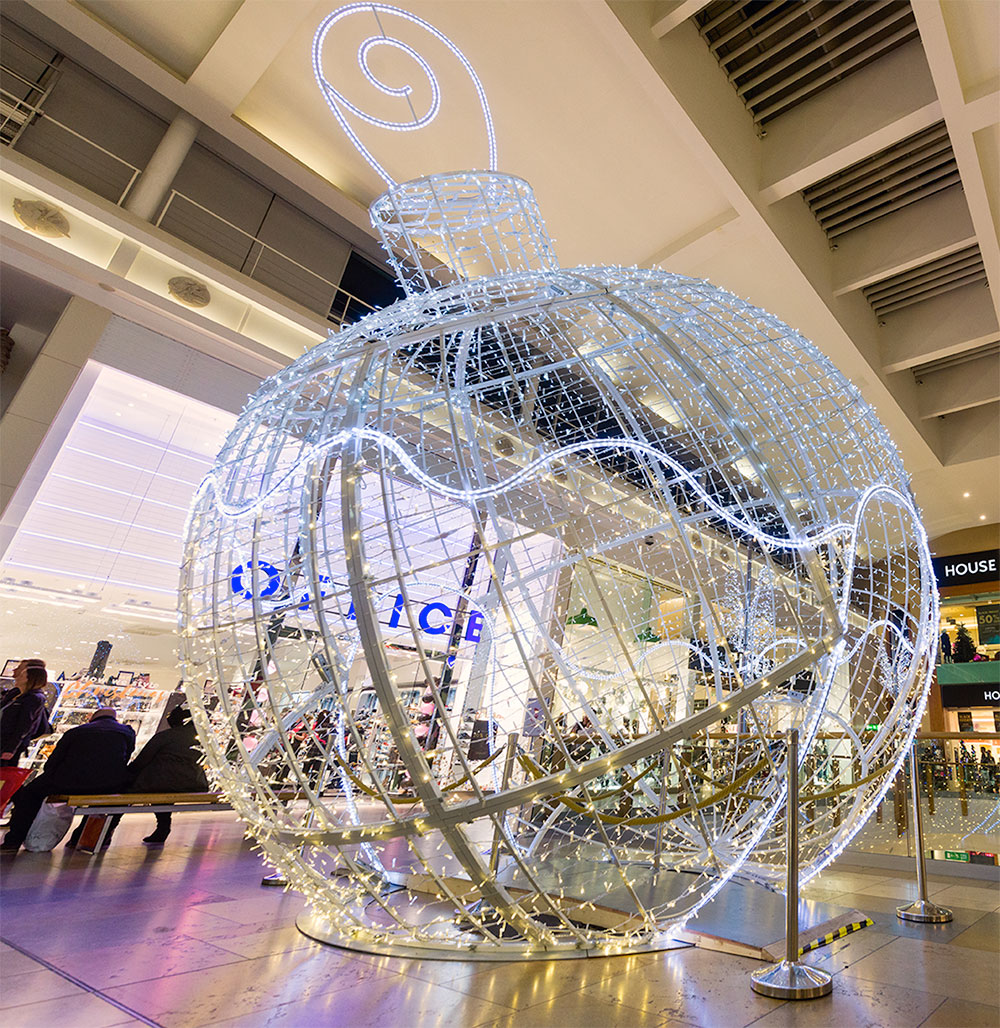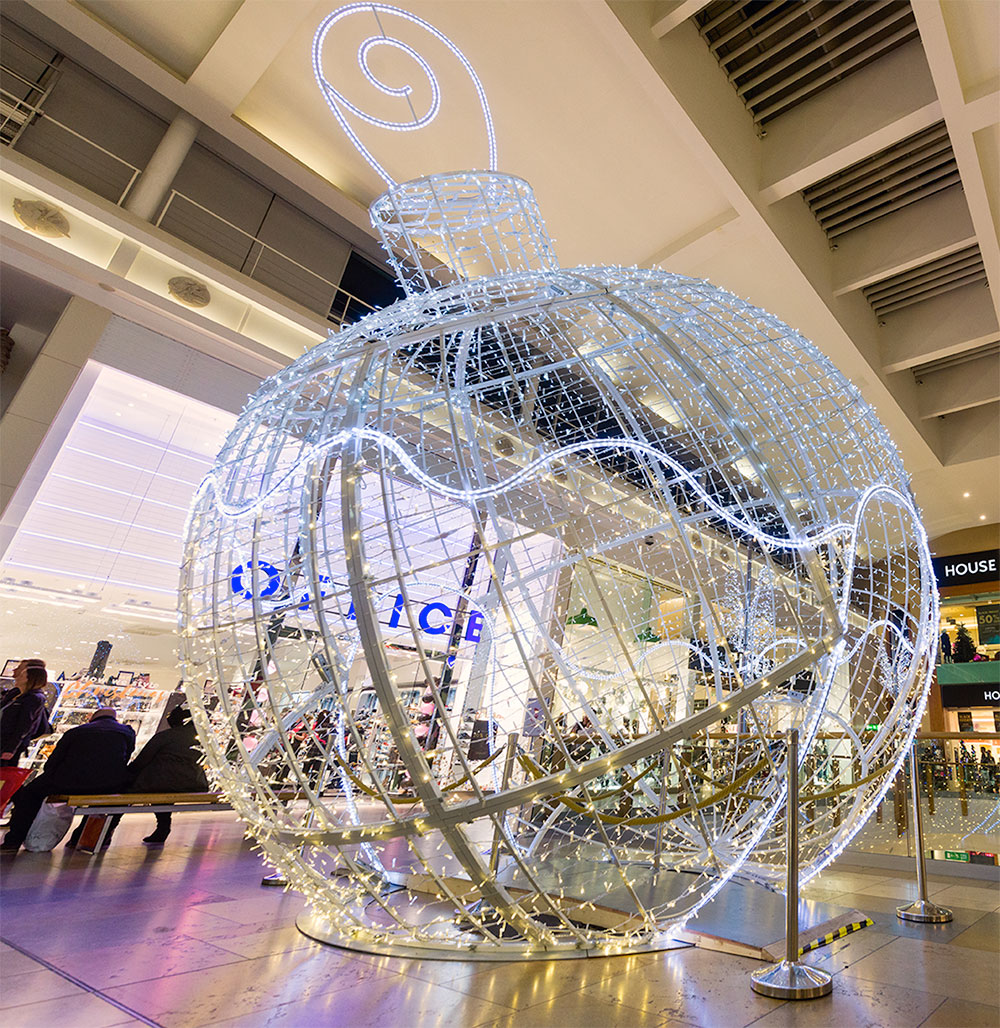 Fizzco Events
Fizzco partnered with Spinning Gate Shopping Centre last summer to create a welcoming space for families to visit over the Summer holidays.  From Monday 8th August to Sunday 28th August the Shopping Centre hosted a [...]
Fizzco Events
The 2022 Lincolnshire Business Awards celebrated the achievement of small businesses throughout Lincolnshire. The awards honoured innovative and resilient companies doing incredible things within the local community. The awards night held in May was a [...]
Fizzco Events
Fizzco partnered up with North Kesteven District Council for their 'Love Sleaford' campaign. This campaign was based on encouraging residents to share what they love about Sleaford, whether that was their favourite location, activity, or [...]