Purchase
Our products are sourced from the world's leading commercial lighting suppliers and decoration specialists. We have spent many years building essential and trustworthy partnerships with suppliers ensuring we supply our customers with products of the highest quality. Our product range comprises of a wide range of LED products, featuring 2D and 3D decorations of varying sizes as well as over 10,000 different décor products.
With a combined experience of over 35 years in the seasonal display industry, the exclusive and unique merchandise is designed to offer products not available anywhere else in the UK. Our huge range of Christmas Decorations and Christmas Baubles are the most comprehensive you will find online, and available for immediate delivery.
Our commercial lighting products are suitable for both indoor and outdoor use, perfect for any location or occasion. Our commercial seasonal lighting is an excellent way of creating an emotive and atmospheric environment that drives more visitors and customers to your venue or business. Our innovative lighting system means we can create lighting displays even more straightforward, quicker, safer, and more creative. We can create bespoke lighting pieces explicitly tailored to your design or provide catalogue products designed by a unique and innovative technical team.
Our customers are now able to purchase both new and refurbished lighting solutions. Our refurbished stock ranges are products that have served a three-year contract and are now ready to add sparkle to a new location. To maintain the highest standards our lighting professionals, refurbish, clean and safety check all our refurbished products ensuring that you are receiving top of the range products.
If you cannot find what you are looking for on our website, please contact our customer services team who are more than happy to discuss sourcing bespoke products just for you.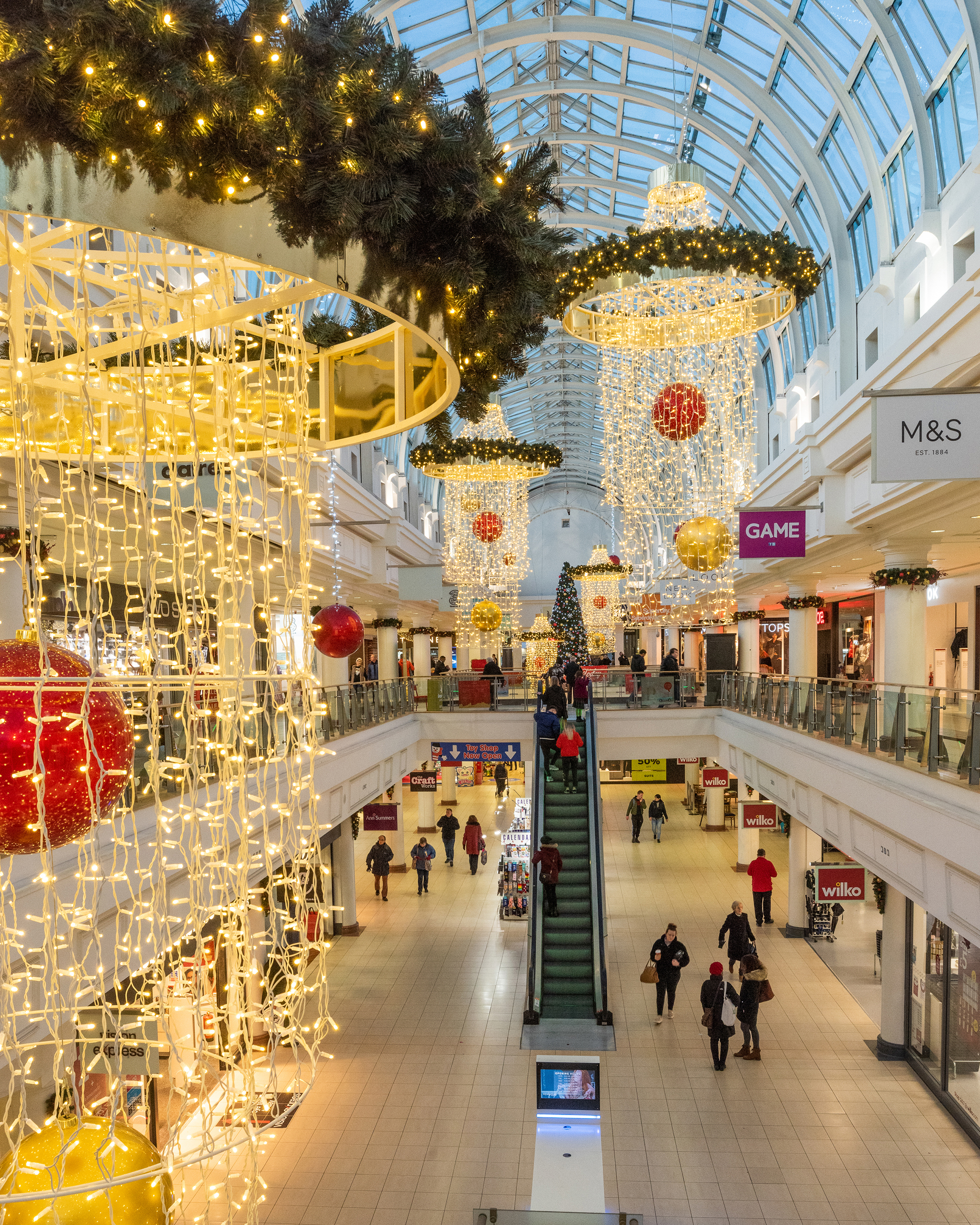 "As an outdoor centre it is difficult to develop a theme as well as remain practical, whilst creating magic for the Christmas season. Many contractors tried to give me what they thought I needed, rather than what I wanted. Fizzco "got" exactly what atmosphere and experience we were trying to create for our customers. They have created a theme which will be sympathetic to the historic site, which The Woolshops is placed, whilst adding Christmas magic and a bit of sparkle for our customers and retailers. We are all looking forward to the decorations being installed and watching the reactions of customers and retailers. Thanks to Fizzco Projects for putting it all together."
Woolshops Shopping Centre

Fizzco Events
Fizzco partnered with Spinning Gate Shopping Centre last summer to create a welcoming space for families to visit over the Summer holidays.  From Monday 8th August to Sunday 28th August the Shopping Centre hosted a [...]
Fizzco Events
The 2022 Lincolnshire Business Awards celebrated the achievement of small businesses throughout Lincolnshire. The awards honoured innovative and resilient companies doing incredible things within the local community. The awards night held in May was a [...]
Fizzco Events
Fizzco partnered up with North Kesteven District Council for their 'Love Sleaford' campaign. This campaign was based on encouraging residents to share what they love about Sleaford, whether that was their favourite location, activity, or [...]